Interview with Future Card Buddyfight English Edition Producer: Mr. Taira!
February 1, 2016
Hello again, Buddyfighters!
In this week's very special article, we are excited to present you an exclusive interview with Mr. Shunichi Taira, producer of Bushiroad English Edition Trading Card Games! He is one of the minds behind your favorite trading card game, Future Card Buddyfight, and this is a great chance to learn more about him. For those of you who are interested in becoming a game producer, we hope that this will be useful and inspiring for you!
---
Shunichi Taira
Mr. Shunichi Taira is one of the members who first launched Bushiroad's English products, and has been actively involved in their developments ever since. He has been working in Bushiroad for 5 years and now plays the role of producer for all English Edition Bushiroad games.
---
Q: Thank you Mr. Taira for your time! In just a few sentences, how would you describe what you do every day?
My job is to plan the general direction of our games and try to make the experience fun for the players. For example, from playing the game, watching the anime, to participating in events.
Q: What is your favorite part of the job?
Going to other countries and working with people from around the world. It's also great to see many players while in different countries.
Q: So, have you been to any tournaments in other countries? Are they different from tournaments in Japan?
Actually, overall there is not much difference. Players in other countries may be a little older and as a result seem more experienced and competitive compared to Japan.
Q: What do you think is the most enjoyable part of Future Card Buddyfight?
In my opinion, what makes Buddyfight interesting is that the basic rules are rather easy to learn, but the game is difficult to master. I always feel that I have a chance of winning, but one mistake can lead to defeat. I also like that there is a lot of freedom when making a deck and it is possible to make very crazy decks although those decks might not be strong.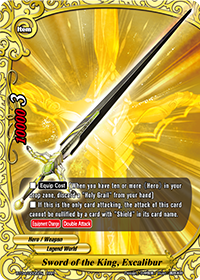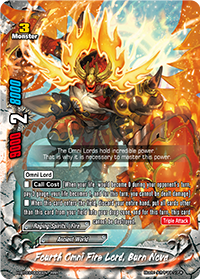 Q: Which one is your favorite Future Card Buddyfight World? Tell us about your playstyle and favorite cards too!
I would say Legend World, because I like the ability to equip different items depending on the situation. One of my favorite cards is "Sword of the King, Excalibur", because it is difficult to play, but can finish games quickly when you get to actually equip it. I also like "Fourth Omni Fire Lord, Burn Nova", because it can surprise your opponent and create very exciting games.
Q: Can you share with us your favorite characters in the
Future Card Buddyfight anime?
Drum and Shido, because I like funny characters. Drum is especially funny in the comic.
Q: Lastly, could you have a word for all the Future Card Buddyfight fans around the world?
Thank you for playing Buddyfight! I hope that through Buddyfight, you get to meet new people and have a great time with your friends!
Thank you again Mr. Taira! We look forward to exciting developments you have lined up for Bushiroad games in the future!
That's it for today's Buddyfight Buzz! Who would like us to interview next? Let us know by dropping a comment on Facebook or e-mail us at sg_support@bushiroad-gp.com! Stay tuned for more exciting articles coming your way on Mondays!

< previous columnnext column >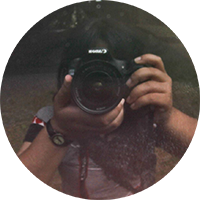 Kohai
Junior Columnist
Like many generation Y Yuppies and Millennials, the only thing that's predictable about Kohai is her unpredictability. Always behind the lens on Bushiroad events in the hunt of ludicrous moments which unfortunately always turn out blur. She is just a junior after all…
---