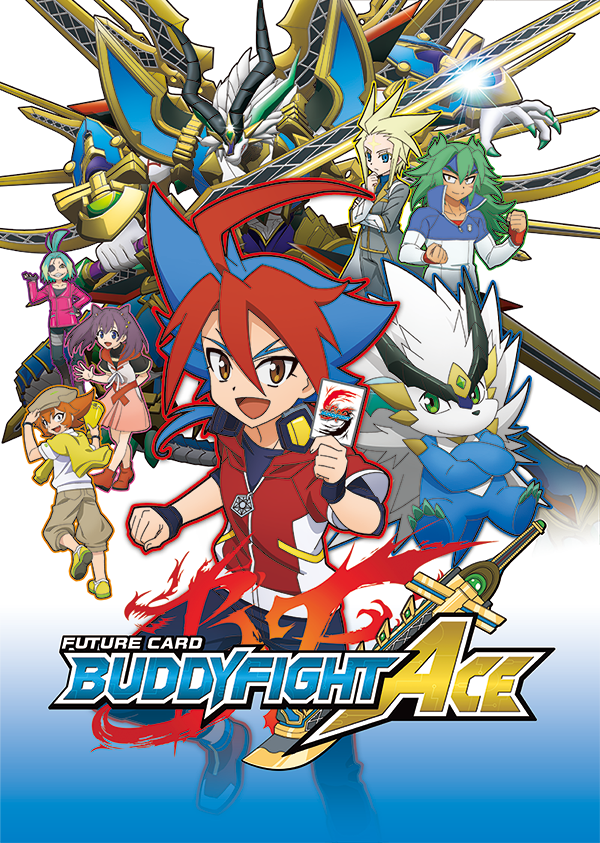 With a new season comes new characters, new buddies, and new storylines!
The protagonist of Buddyfight Ace is Yuga Mikado! You might find the name Mikado familiar because… that's the son of the Mighty Sun Fighter, Gao Mikado!
Yuga is known as the "Ace of Gaming" as he is extremely talented in games. But, he has never had any experience with card games. Buddyfight is his very first card game!
How did Yuga come in contact with Buddyfight? And how did he meet his buddy, Gargantua Dragon?
Find out more in the animation!
Channel

Region

Time

YouTube
All except Japan
Every Saturday at 8:30am (JST)
Japanese-dubbed episodes with English subtitles
English-dubbed episodes
Crunchyroll
All except Japan, Singapore, and Malaysia
Every Friday at 4:30pm (PST)
Japanese-dubbed episodes with English subtitle
OKTO
Singapore
Every Sunday at 10:00am (SGT)
[Season 5] Future Card Buddyfight Ace
[Season 4] Future Card Buddyfight X
[Season 3] Future Card Buddyfight Triple D
[Season 2] Future Card Buddyfight 100

Select episodes:
* Starting from Episode 26, new episodes are dubbed in Japanese, with English subtitles available.
[Season 1] Future Card Buddyfight
---