【Rules】Irregulars List New Regulations!

Thank you for playing and supporting Future Card Buddyfight!

After months of grueling investigations, the Buddy Police has decided to revise the Irregulars List.
Irregulars List Revision Date
This Irregulars List update will take place from

23rd July

onwards.
Updates and Additions to Irregulars List
When this card is used, instead of proceeding to the opponent's turn, players will be able to win the fight easily by utilizing the special win conditions of Curse Dragon or playing powerful Lost World cards.
This card can be used in all decks, and when compared to when it was first released, the success rate of gaining an extra turn has increased significantly, Hence, we have decided to place this card as off limits.
Removal from Irregulars List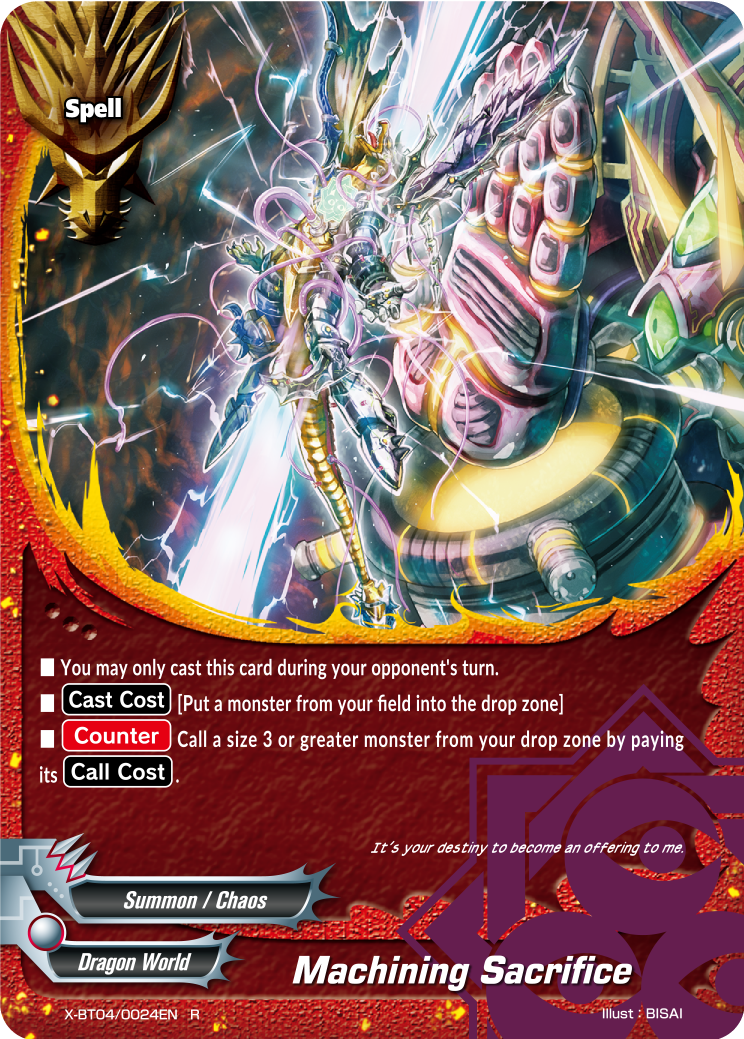 After rigorous testing, we have determined that these cards will not pose an issue without a Limiter in the current game environment. So this card will be removed from the Irregulars List.
The mission of the Buddyfight Development team is to create cards that contribute to a wide variety of decks, and to maintain a fun and comprehensive environment for all Buddyfighters. We sincerely thank you for your continuous support in Future Card Buddyfight.
---