Unleash the Gleaming Dragons! A Rare Card Showcase
April 11, 2016
Hi Buddyfighters!
The all-new Future Card Buddyfight Triple D is making waves with the airing of the animation series and the introduction of a new card type! If you've enjoyed using the Impact Monsters in our Start Decks, rejoice! There is more to come in the first booster pack of the new season, Triple D Booster Pack Vol. 1 (D-BT01) "Unleash! Impact Dragon!!". Also, as announced in a previous article, the appearance rates for SECRET and BR rarity cards have been greatly improved, starting from this release onward! Try your luck in getting these rare cards this weekend!
Speaking of rare cards, this week's very special Buddyfight Buzz will showcase some of the foiled cards from D-BT01 "Unleash! Impact Monsters!!" which will be out this Friday, April 15. This is a rare opportunity to feast your eyes upon the glory of these beautiful rare cards! Let's begin!

Triple D Booster Pack Vol. 1: Unleash! Impact Dragon!!
Featuring 129 types of cards
RRR: 8 / RR: 12 / R: 30 / U: 30 / C: 45 / BR: 4 (Parallel) + SECRET: ??
★ ★ ★
(click on each photo to open a larger image in a new window)
★ Rarity: R (Rare) ★
Let's start with the Rares! These R cards are in the middle of the rarity scale, just one step above the Commons and Uncommons. Each pack in D-BT01 "Unleash! Impact Dragon!!" includes at least one R or above rarity card, so you should be able to collect a few copies of this rarity pretty easily. The parallel foil cards pictured above, however, will only appear before the really lucky! The grid-like polish will appear differently depending on the angle that the light falls onto the card, enhancing their overall look and feel!!

★ Rarity: RR (Double Rare) ★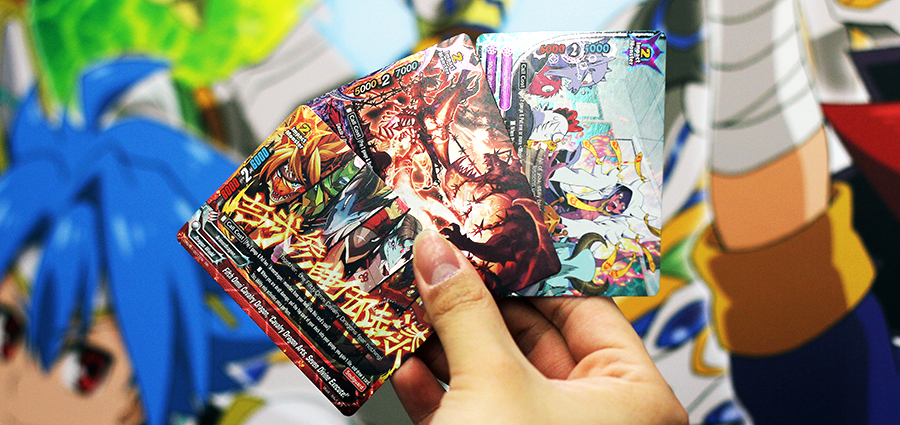 Stepping up the rarity by a notch, displayed above are some of the Double Rares from this release! All cards of RR rarity and above have simple yet beautiful foiling. These Impact Monster cards are just three out of the twelve available RR card types!




★ Rarity: RRR (Triple Rare) ★
Standing one tier higher than the Double Rares are the Triple Rares! These RRR cards are even shinier, adorned with gold printing that makes them look like they are actually glowing! They also feel different to the touch, as each card is embellished with a special textured layer below the gold foil. Sleeving them almost feels like a sin.




★ Rarity: BR (Buddy Rare) ★
And the shiniest of them all are the Buddy Rares!!! None of our photos really do these amazing, gold-foiled cards justice – the gleaming shine of the cards are a sight to behold, and just like the RRRs, these cards are textured! The patterns seem to shimmer and change as you hold them in the light, too, adding to the mystique and glamor of these cards. This is a rare glimpse of a BR rarity card, since we have never shown the card art for BRs in our card list!



★ Rarity: SECRET ★
Of course, in addition of these rarities there are the mysterious SECRET cards… but we'll leave that for the super-lucky ones among you to see for yourselves! What we can reveal to you, however, is a glimpse of two SECRET cards that really got us excited for this release! Check this out!
★ ★ ★
Test your luck this Friday and see if you manage to score any of the cards above, or other rare cards! Share your loot with us on Facebook and Twitter!
---
Still on the topic of exclusive cards, the Special Promotion Campaign above is still ongoing! Pre-order 2 boxes of Triple D Booster Pack Alternative Vol.1: Buddy Rave at your local retailer by this Friday, April 15 to receive a set of exclusive re-issued cards. This Booster Pack Alternative features a very special combination of cards from three powerful sets, so you wouldn't want to miss it! For more details, head to the product page here.
---
Having rare cards certainly does not guarantee you a win in a Buddyfight, but it would certainly not hurt to make your opponent gape in awe of those sparkles on your field.
If you are curious about D-BT01 "Unleash! Impact Dragon!!", stay tuned to next week's article for an exclusive card preview. Till next time, folks!

< previous columnnext column >​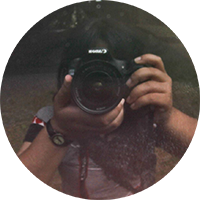 Kohai
Junior Columnist
Like many generation Y Yuppies and Millennials, the only thing that's predictable about Kohai is her unpredictability. Always behind the lens on Bushiroad events in the hunt of ludicrous moments which unfortunately always turn out blur. She is just a junior after all…
---