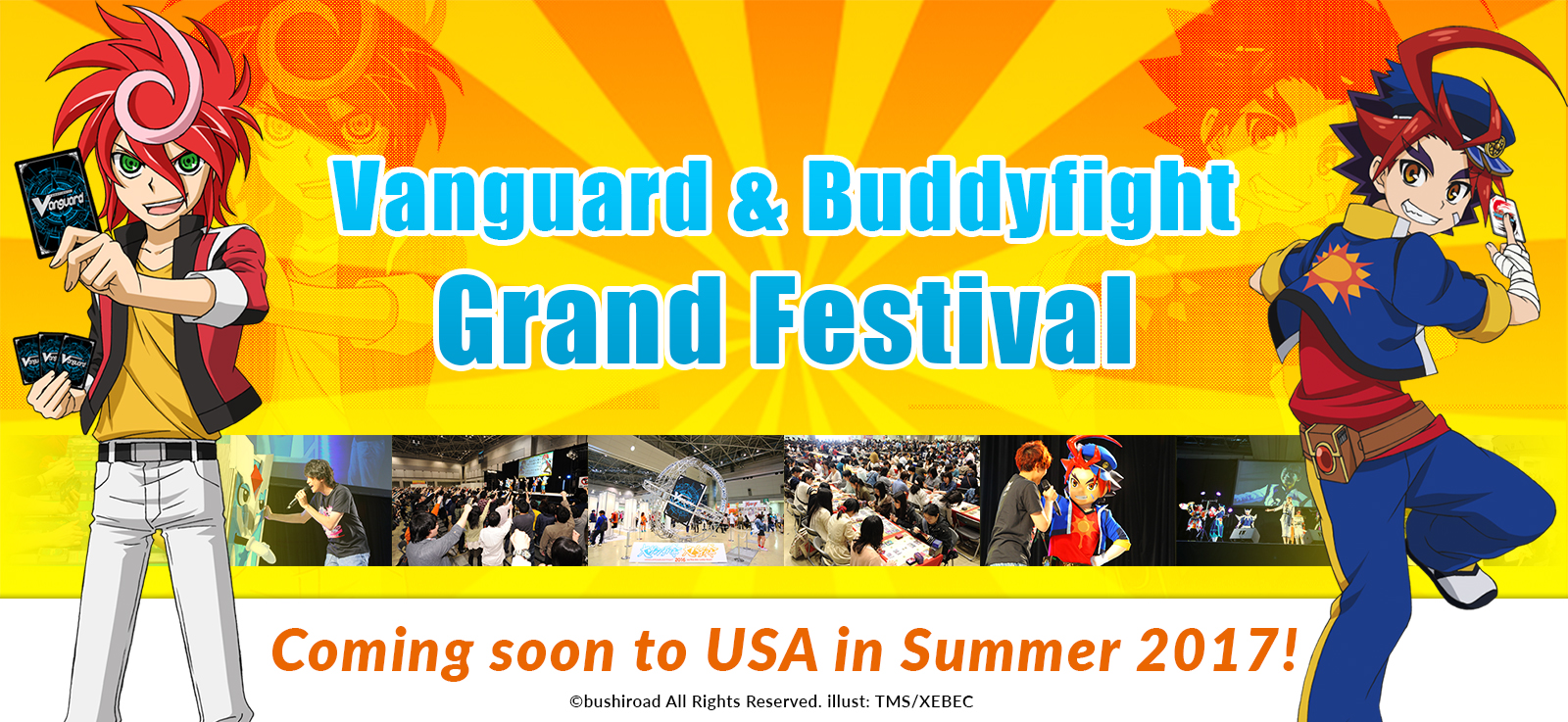 「大ヴァンガード祭X大バディ祭」, previously named as "Vanguard & Buddyfight Ultra Big Card Fes!!!" is an annual event held in Tokyo, Japan.
Coming in 2017, this annual grand event will be given a new English name "Vanguard & Buddyfight Grand Festival" and will make its debut in not only Japan but also California, USA!!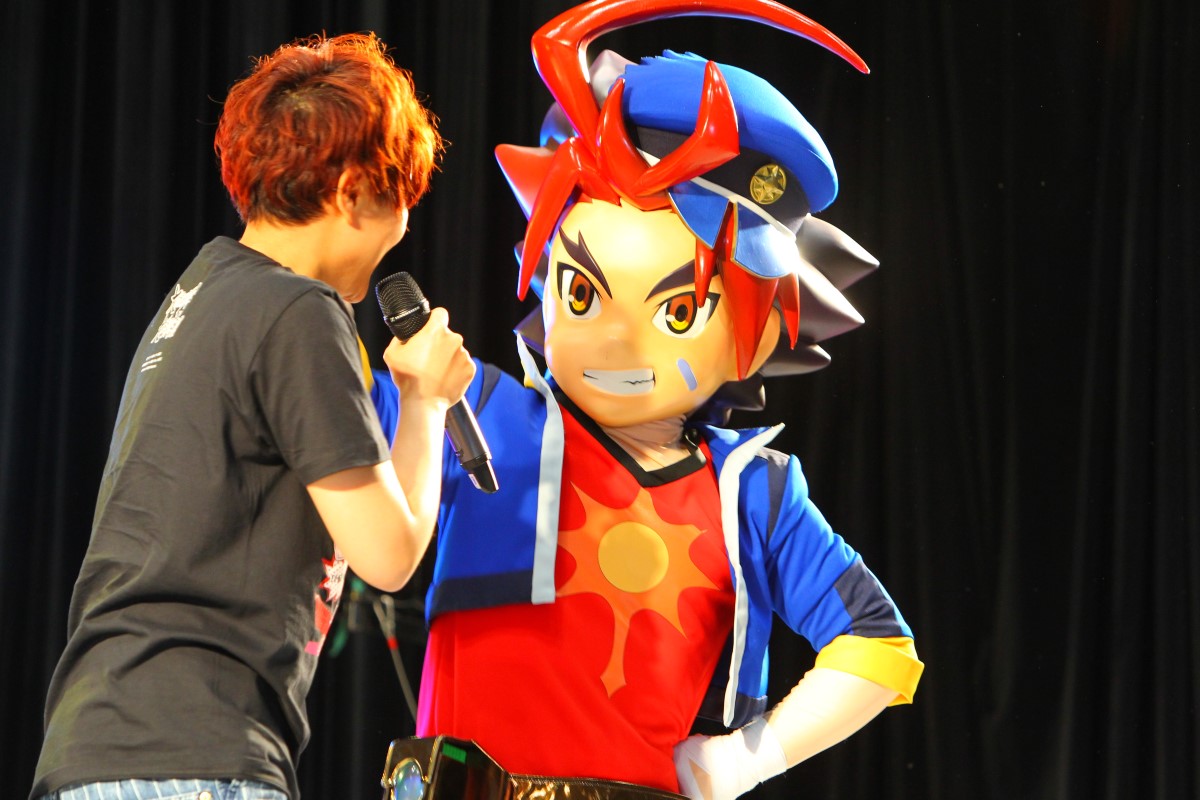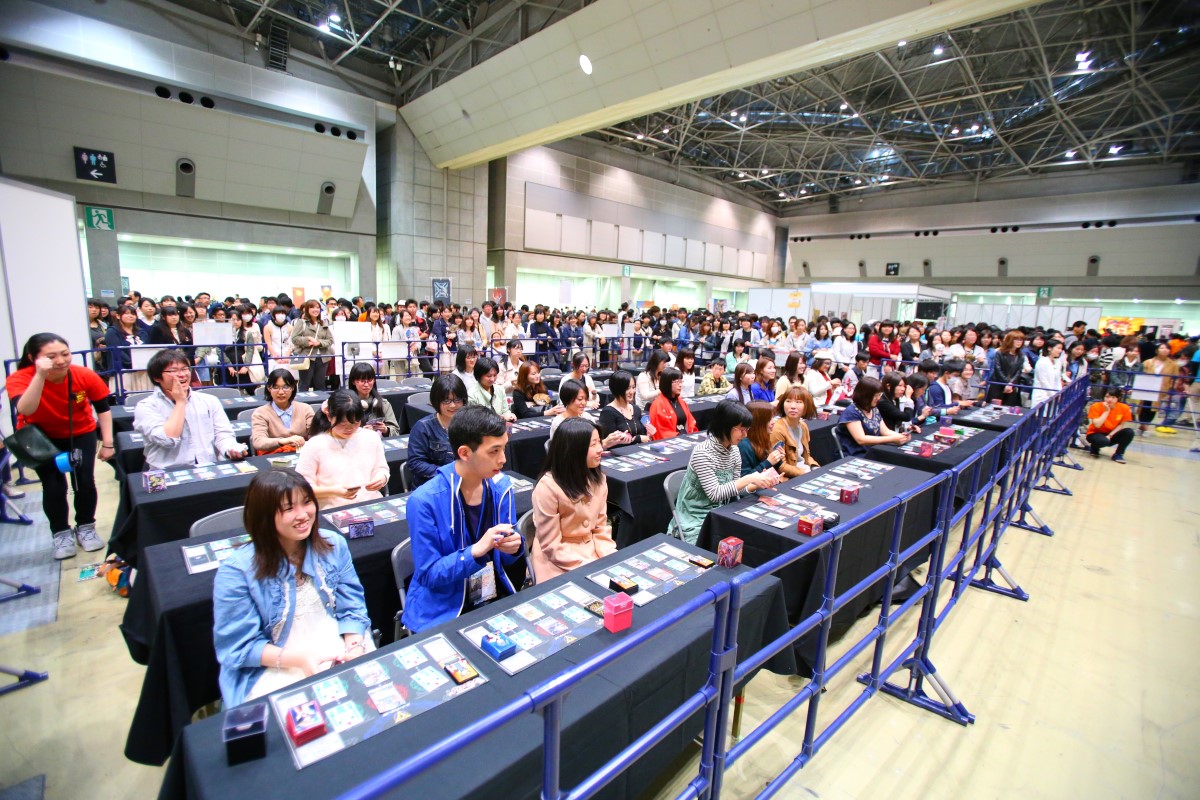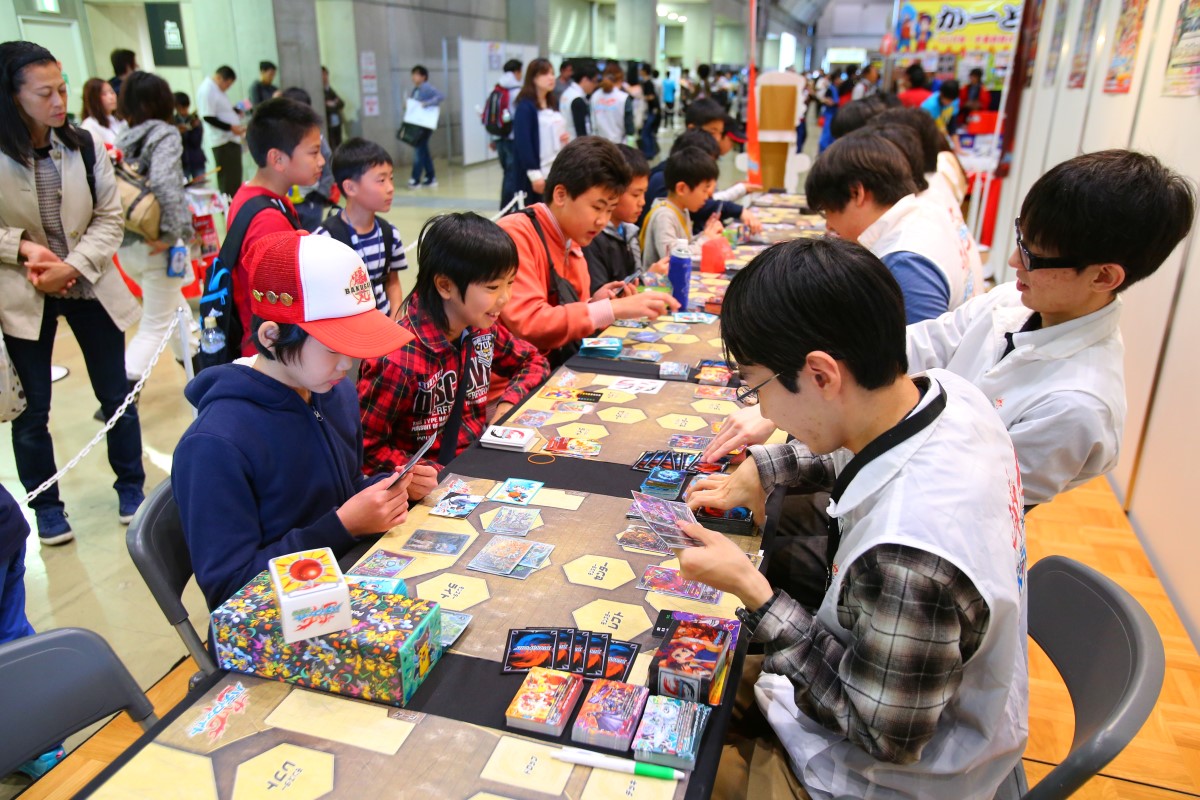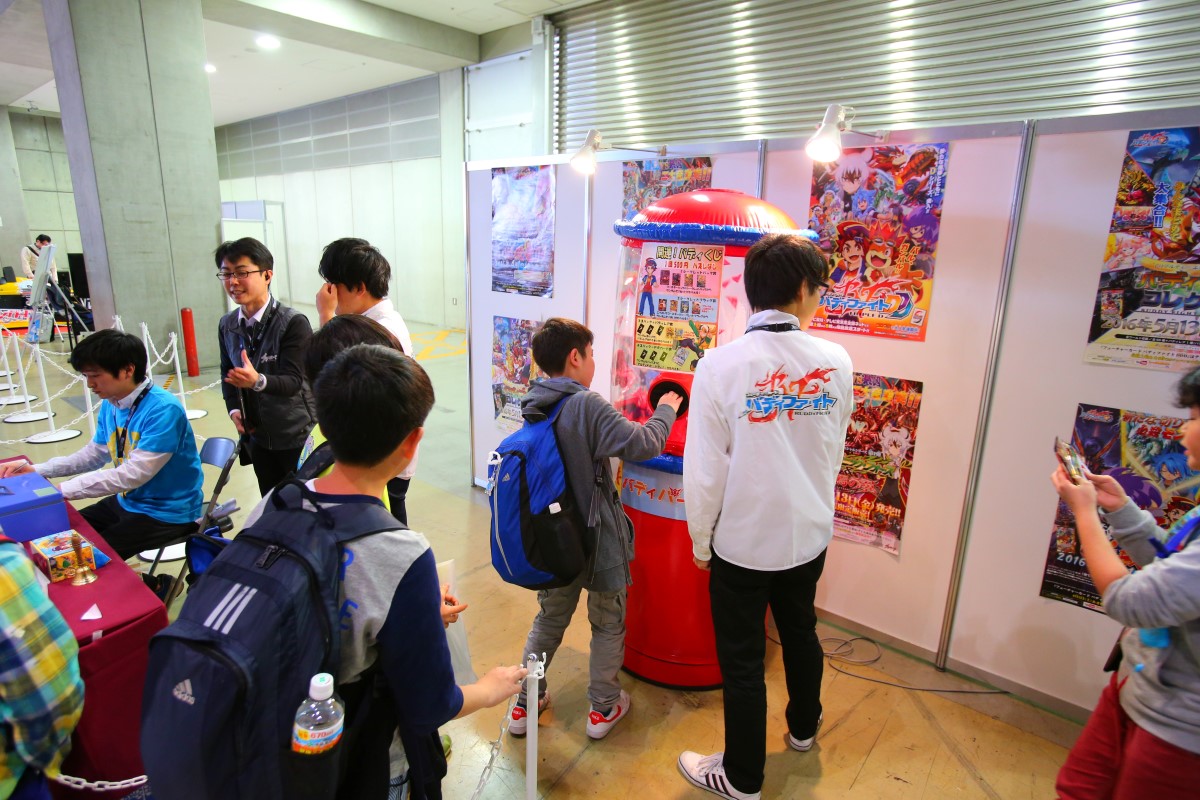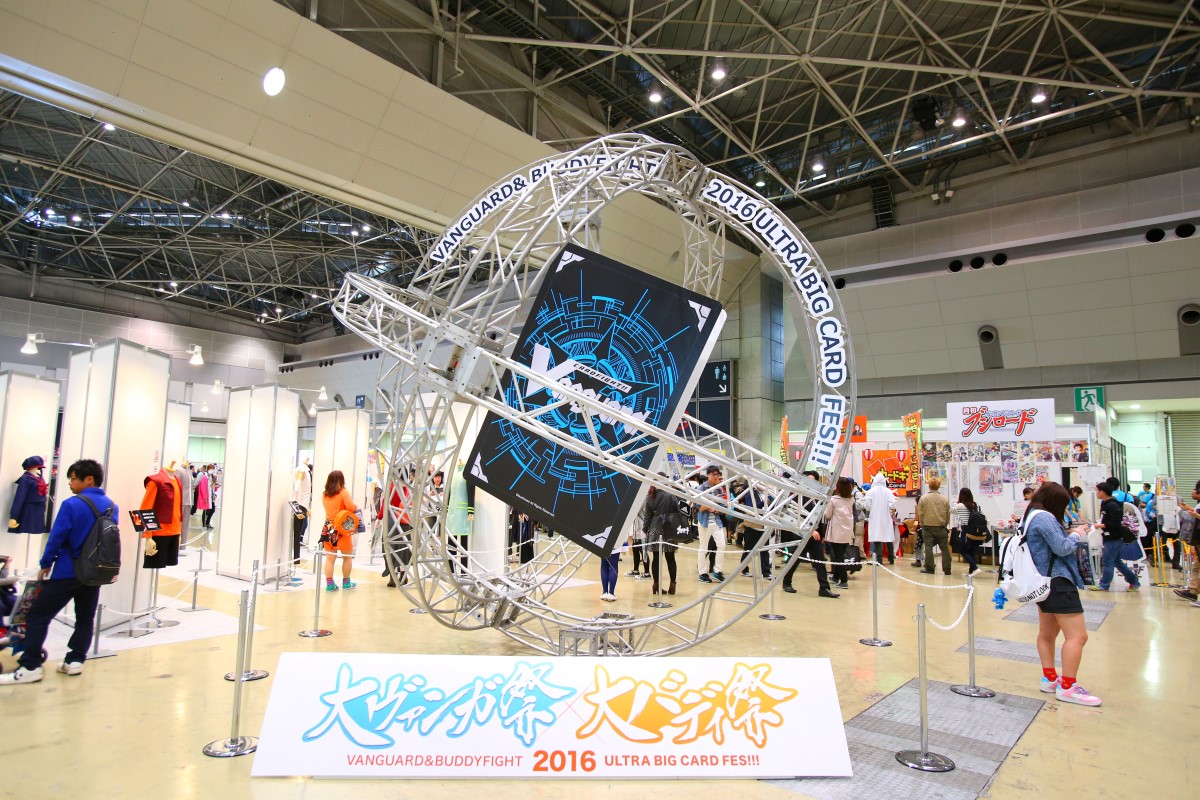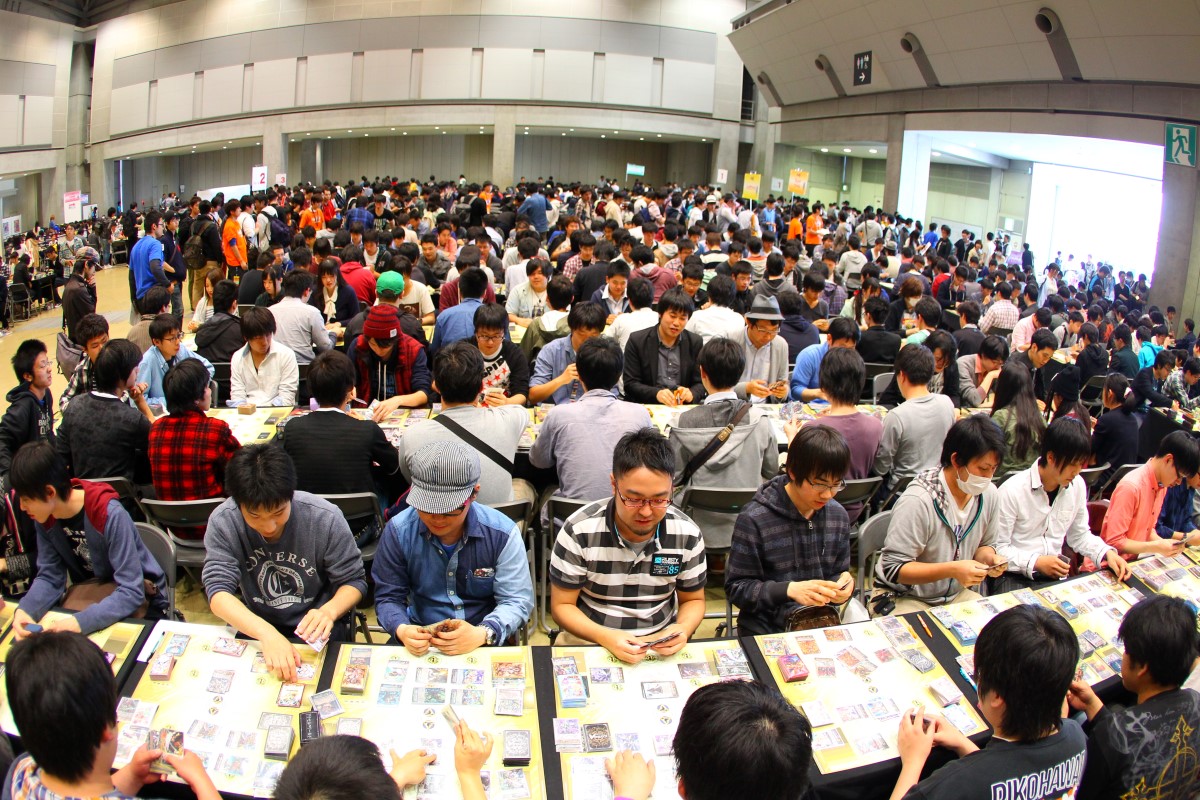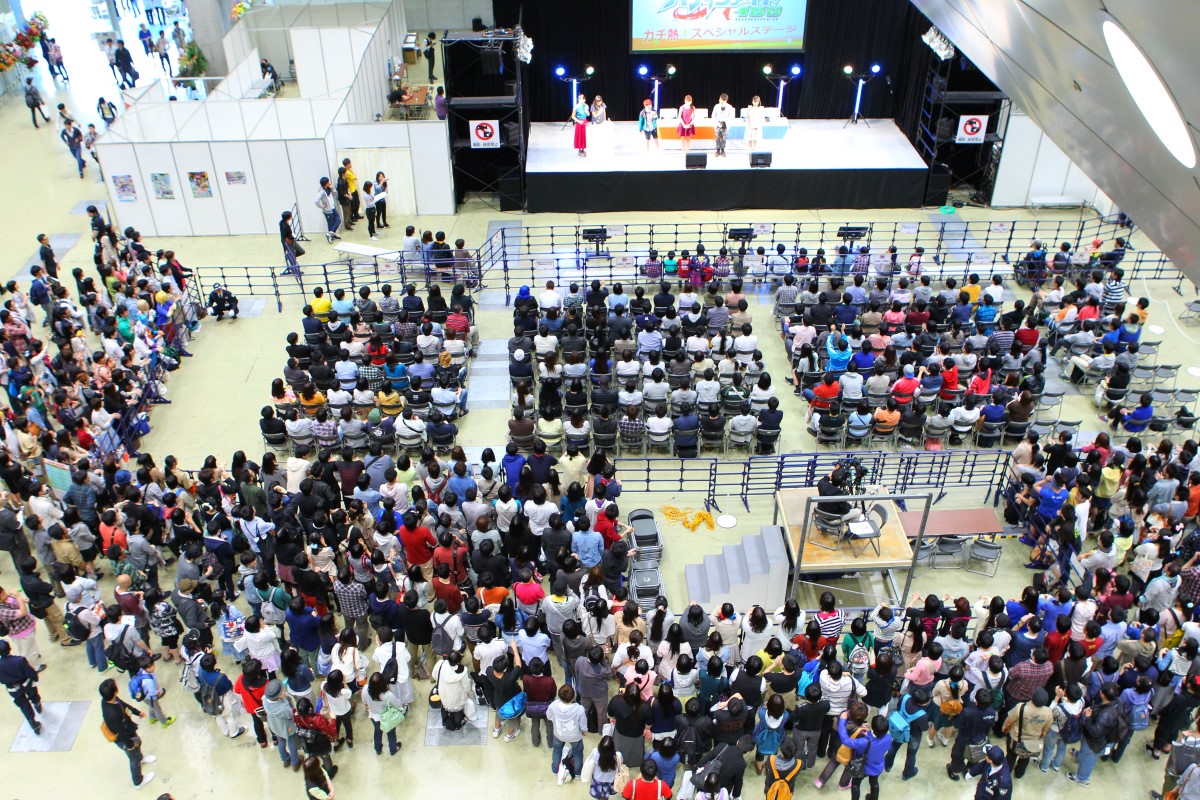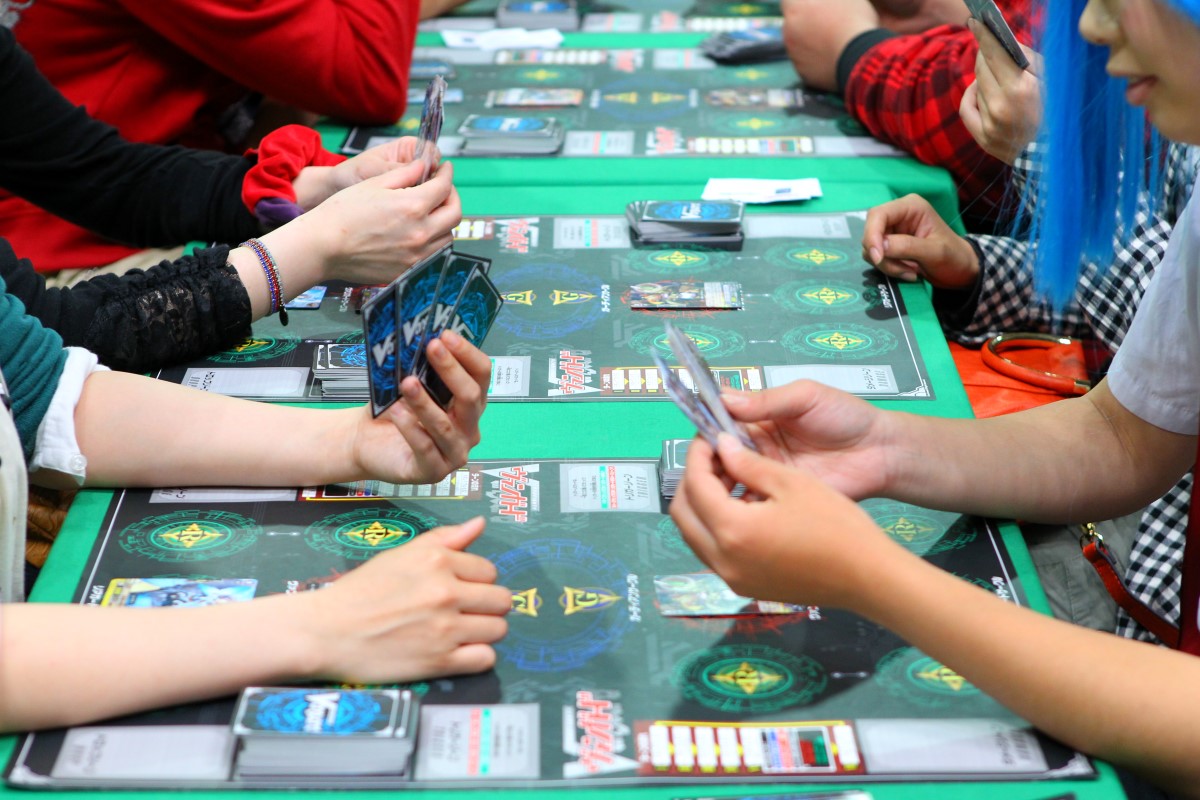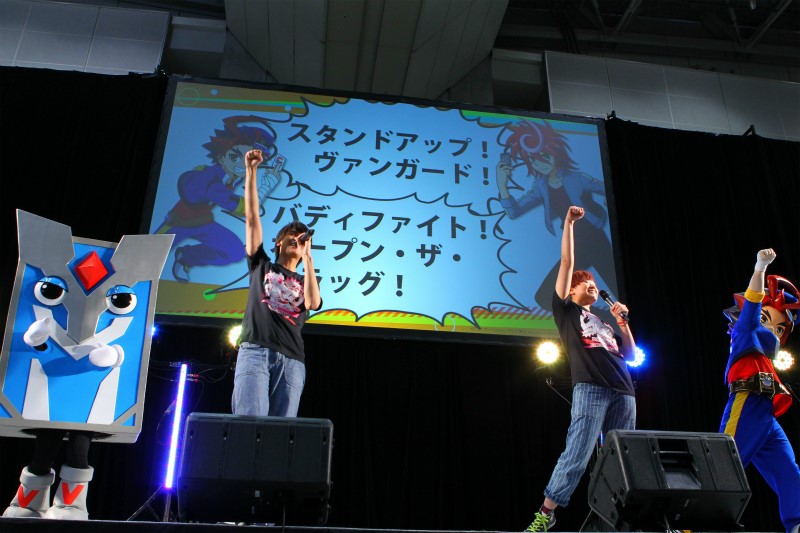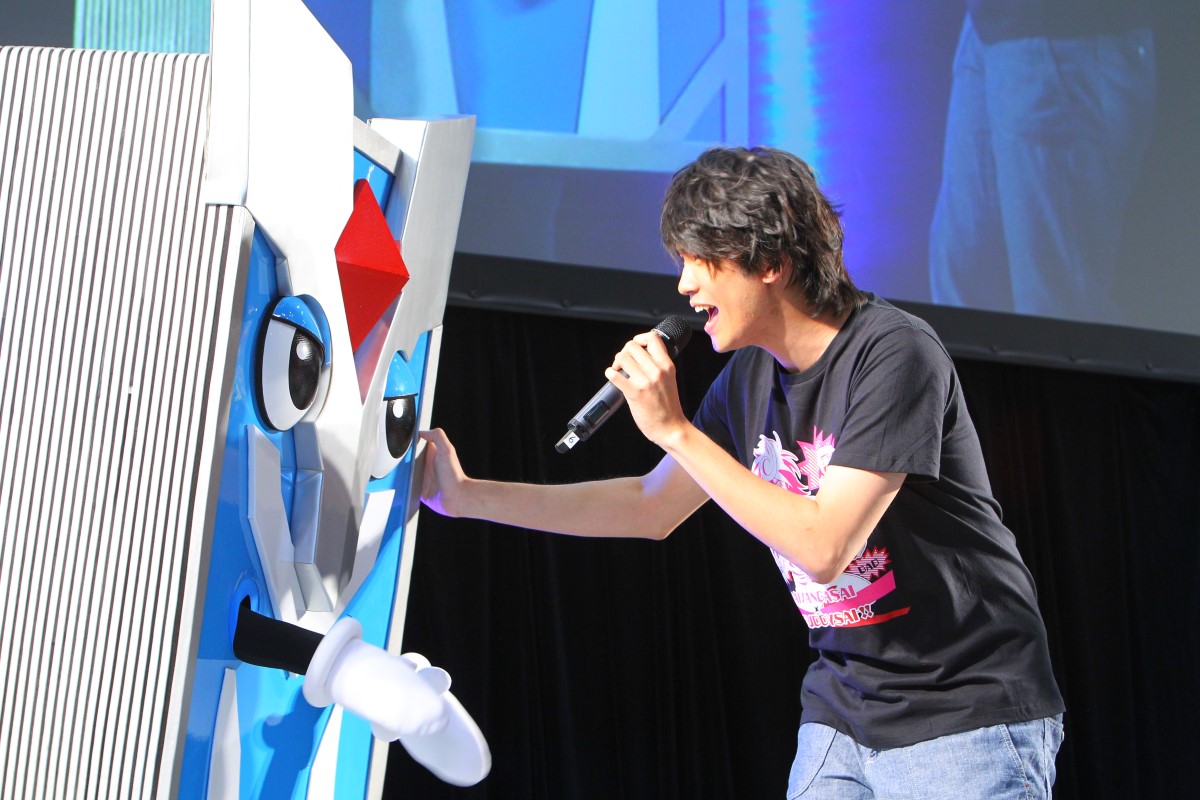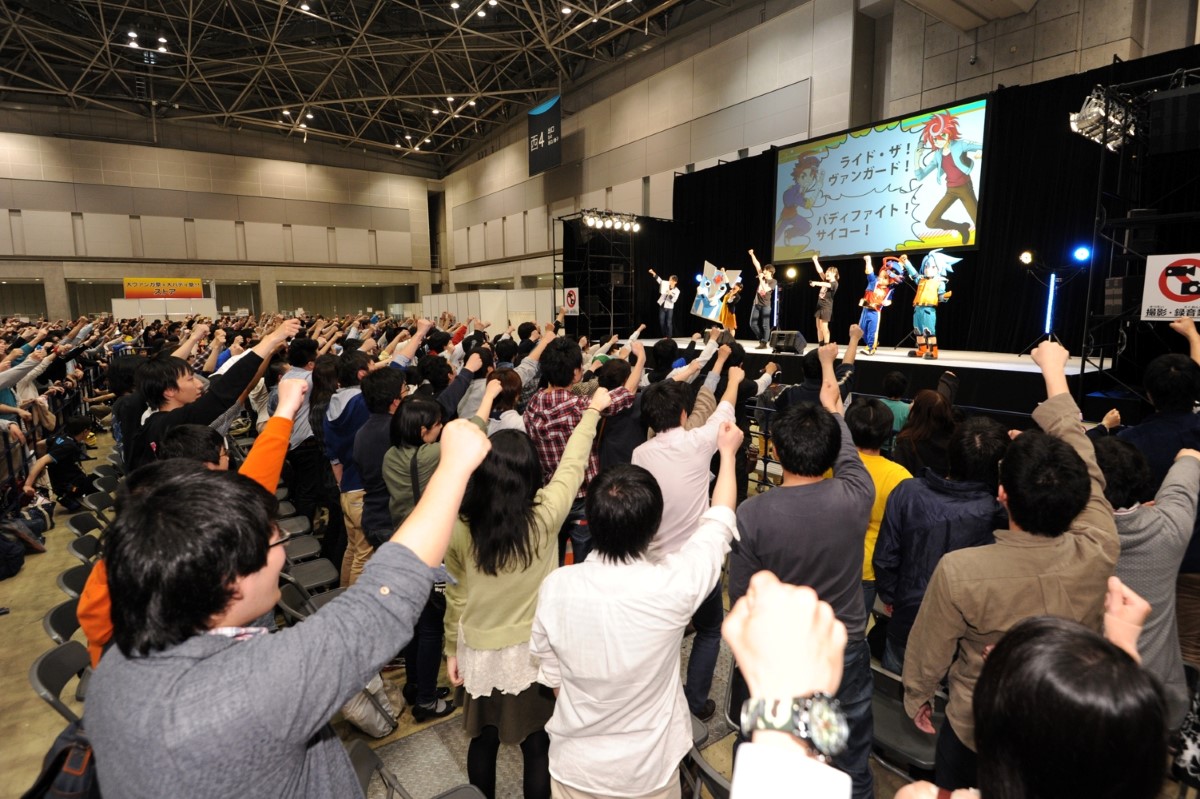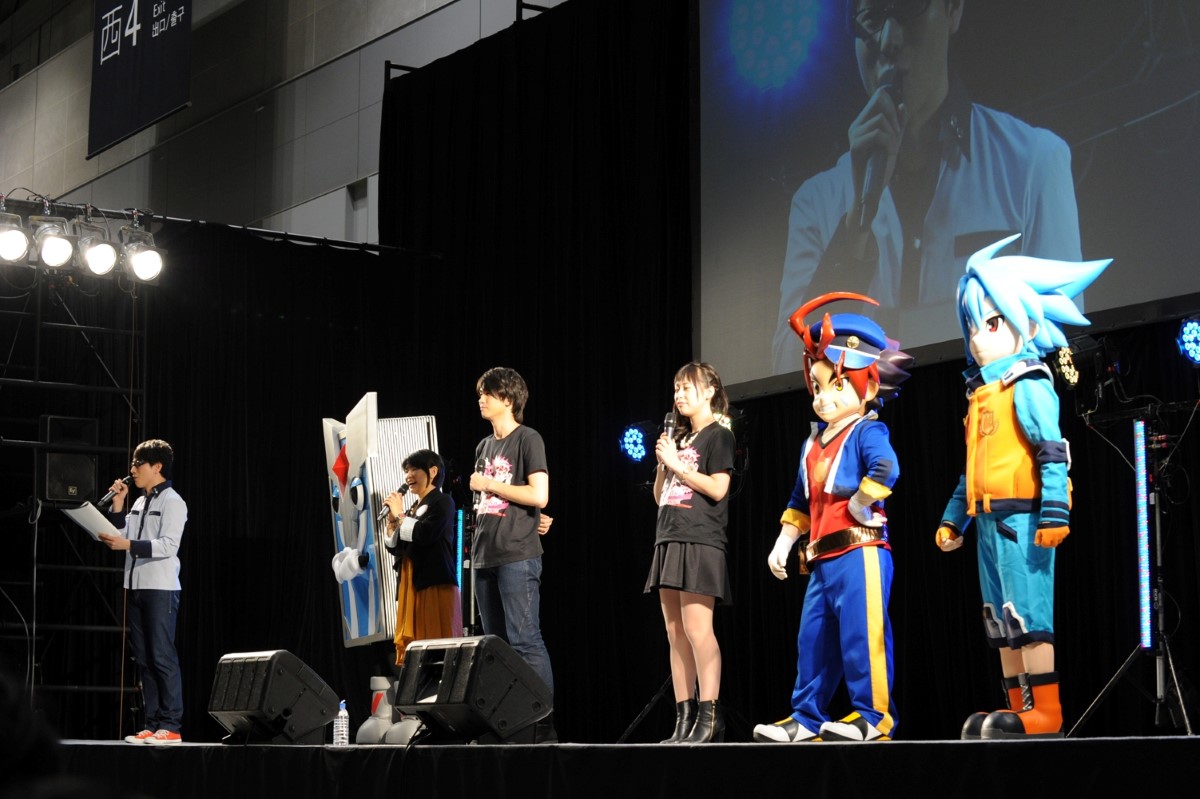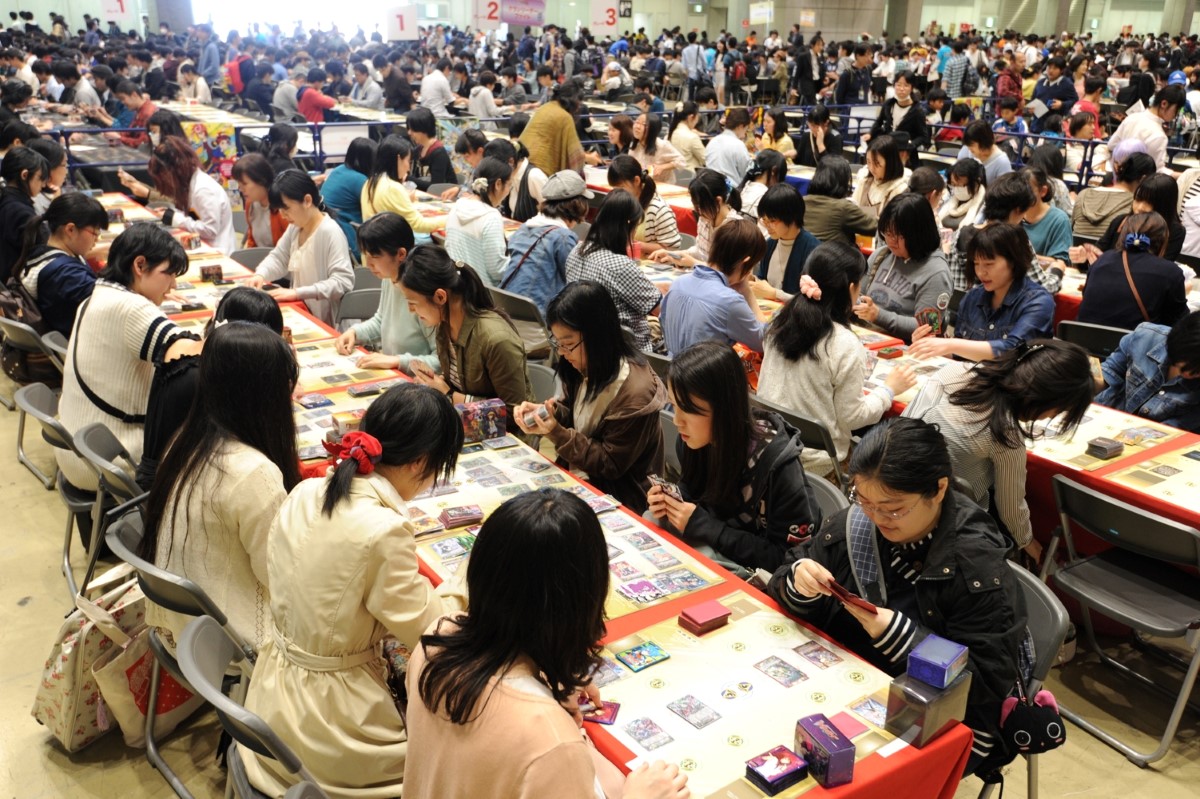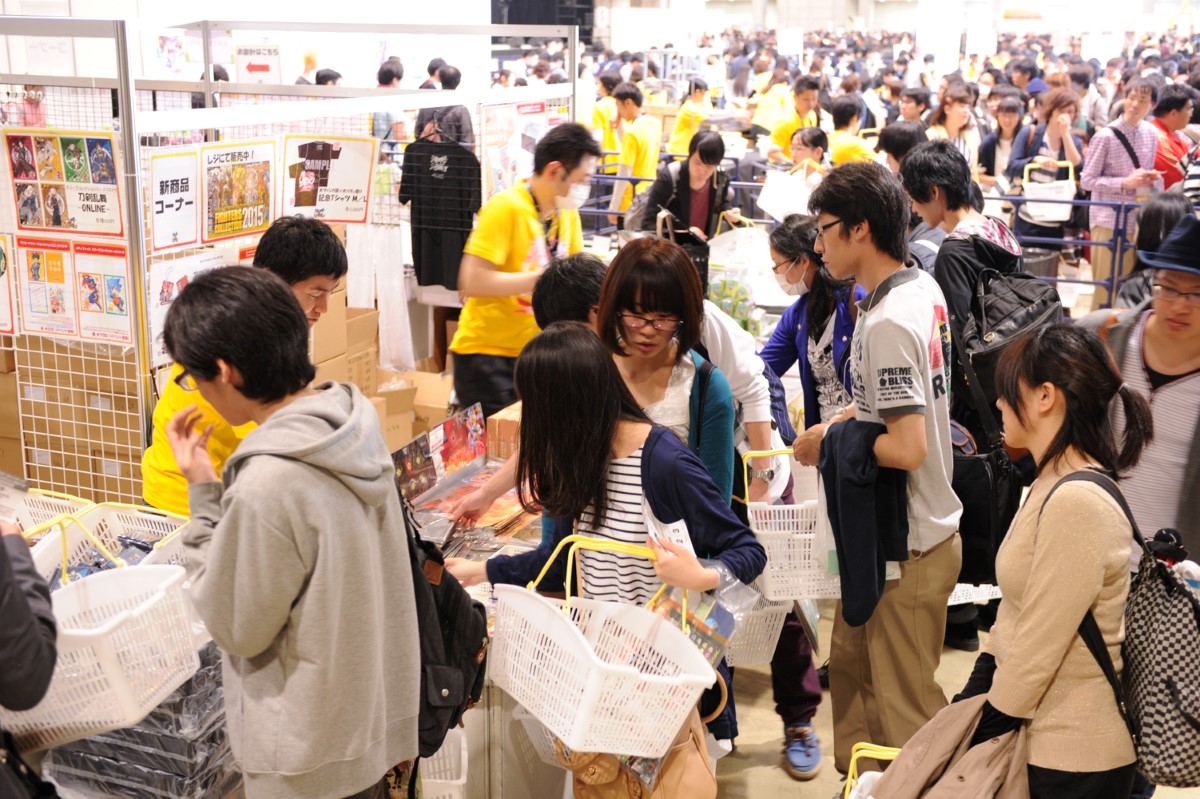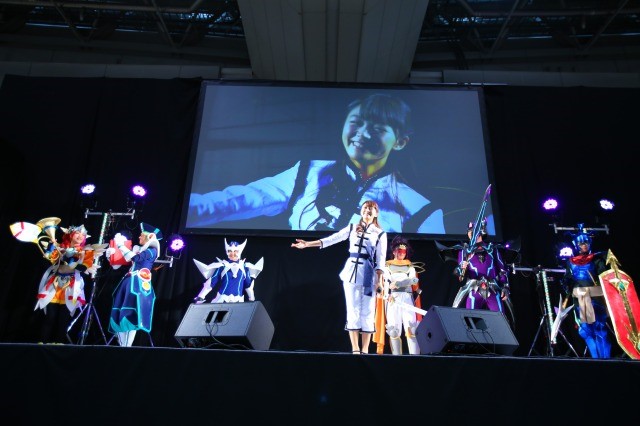 So, stay tuned to our official English channels for the upcoming updates on the Grand Festival in USA 2017! Do check out our Buddyfight Buzz article featuring the 2016「大ヴァンガード祭X大バディ祭」below!
Buddyfight Buzz: 2016 Vanguard & Buddyfight Ultra Big Card Fes!!!
Welcome to the festival!
2016 Vanguard & Buddyfight Ultra Big Card Fes!!! was held from April 30 to May 1, 2016 at the Tokyo Big Sight. This is a renowned location that has played host to many well-known Japanese subculture events, such as the biannual Comic Market, as well as the previous years' Cardfight!! Vanguard festivals.
The festival venue: Tokyo Big Sight!
Right outside the event hall, a vast area was allocated to the "Food Corner". Buddyfight and Vanguard protagonists Gao and Chrono were featured on this pizza van at the Food Corner, so I doubt anyone could have missed it!
Another decoration that guests would definitely not have missed is the massive globe adorned with the Future Card Buddyfight card back by the venue hall entrance! For those wondering, the other side had the Cardfight!! Vanguard card back on it instead.
★ ★ ★
Fun activities for everyone!!
The event featured a plethora of Future Card Buddyfight activities for competitive and casual Buddyfighters alike.
The tournament area decked by World Flag banners!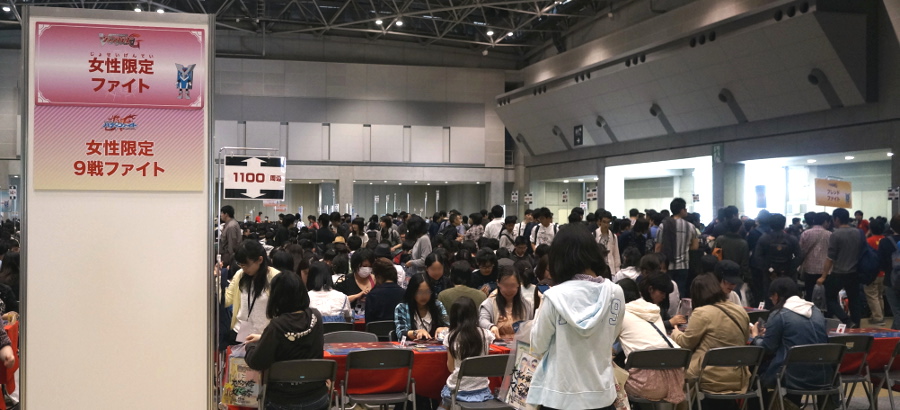 Ladies-only tournament ongoing!
Players took part in various tournaments held in the halls, such as the "Strongest Bancho Championship" (最強番長決定戦) – a single elimination, best-of-1 tournament to determine who the strongest Buddyfghter was. Participants of the free fight event received different PR cards every time they completed a gauntlet of 3 fights. There were also tournaments catered toward families where children could enjoy Buddyfighting alongside their parents, as well as a tournament just for the ladies!!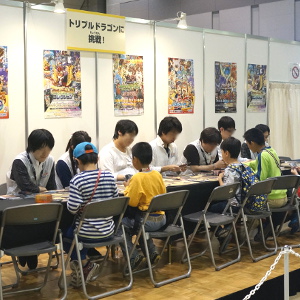 Challenge the producers!
World emblem badge roulette~
Besides tournaments, there were many other activities lined up for the attendees to partake in! There were "gunslinger" events, where players could challenge our game producers, the brains behind the various Bushiroad card games! Those who felt like they had the golden touch could try their hand at the activity booths scattered around the event, where there were many different types of prizes up for grabs!
For example, participants stood a chance to win a pack containing SECRET cards at just 500 yen a pop at the lucky draw booths! For those who were confident with their aiming accuracy, there was also the booth where one could try throwing balls onto Azi Dahaka's three heads, and win different prizes based on the number of heads hit! Other products, like badges decorated with the Buddyfight World emblems were also available at these booths.
Knock down those heads and win prizes!
Meet the lovely Bal! Give him a hug~
There were also numerous exciting activities taking place on this stage, such as the "[Buddyfight Triple D] Special Stage" (「バディファイトトリプルディー」スペシャルステージ).
---
Don't miss the fun! Vanguard & Buddyfight Grand Festival comes to USA in Summer 2017! Next summer sure will be the hottest one yet!
Keep your eyes peeled on our website to find out the latest news!
---