| | |
| --- | --- |
| BFE-S-SS01A | Buddy Ragnarok |
| Release Date: | Sep 25th, 2020 |
Commercial Product Description
172 cards (1 copy of each) included in each set!
All cards are RR or above!
Some reissued cards will return with new illustration and Super Rare (SR) treatment!!
Primary Worlds & Card Types
Included Worlds: Dragon / Magic / Star Dragon / Ancient / Dungeon / Danger / Darkness Dragon / Katana / Hero / Legend / Lost / Hundred Demons / the Chaos
Total: 172 types (Reissue 8 types)
SR: 18 / SP: 16/ RRR: 84 / RR: 54
*Specifications are subject to change
★ ★ ★ Highlights ★ ★ ★
★ Ace characters reunite! ★
Decks including《G・EVO》,《Dimension Dragon》,《Astrodragon》,《Linkdragon Orders》,《Godpunk》,《Electrodeity》,《Folktale》,《Dragonblood Sect》, 《Drametal》and《MAX Dragon》are getting power-ups!
Of course, the ever-popular Lost World will be greatly enhanced!
Raise your flag to the next level with these new cards!
★ All cards are high-rarity ★
Gao's buddies(Drum, Bal, Batzz) and Tasuku's buddy, Jack will also be included with the classic illustration and brand new abilities!
Raise your flag to the next level!
★ All cards will be included! ★
All cards from the Japanese version of S-SP02 & S-SP03 will be included as RR or above! Get your hands on all of the card from just one set!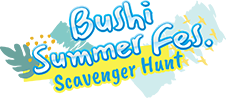 ---