Bushiroad World Championship 2015 Indonesia Qualifier: Heroes, Victors
October 12, 2015
Murmurs, chatters, exchanged by enthusiastic kids with their sleepy parents, groups of friends, and crews under the dim light of a mall which had not yet opened. It was that time of the year again!
On September 12 and 13, hundreds of Indonesian Buddyfighters and Cardfighters travelled from all around the archipelago to Lotte Shopping Avenue in Kuningan, Jakarta. They were ready to raise their flags, stand up, and contest their way to victory in the Bushiroad World Championship 2015 Indonesia Qualifier! Winners of this regional qualifier will be invited to the Continental Championship in Singapore, and then to Finals in Japan if they win again. This year's Indonesia Qualifier was split across two days; Cardfight!! Vanguard Tournament on day 1, and Future Card Buddyfight on day 2, together with the Japanese Edition World Grand Prix 2015 Cardfight!! Vanguard qualifier.
Despite the registration only starting at 9 a.m., lines have already started forming a few hours before. The earlier crowd begun queuing from dawn.
"The seasoned players already knew how to enter a closed mall through experience from the previous years, and some are kind enough to share it on Facebook", said a local crew. "Many simply tail other players. When you see someone coming here at such an ungodly hour, it's very likely that he or she is a fellow player."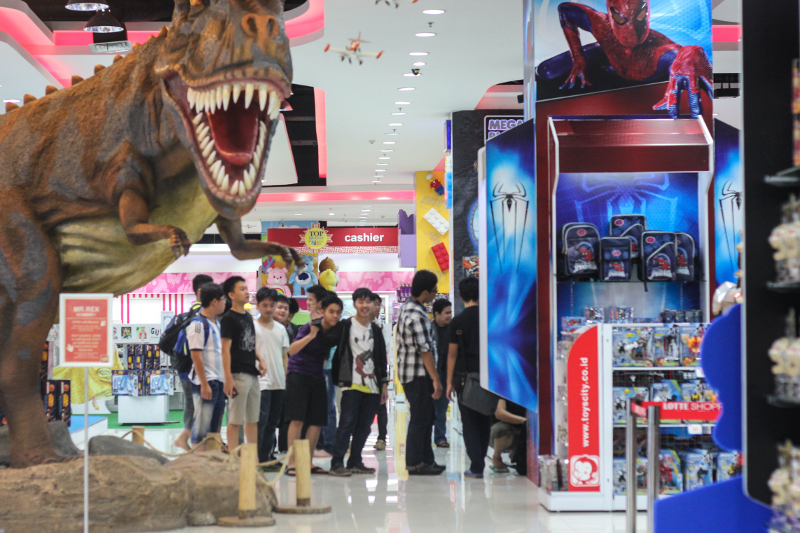 While waiting for the tournament to start, players conversed in circles around the arena. Many were wearing t-shirts representing the game shops they usually visit, or their self-formed varsity clubs. Some were checking and re-checking their decks. Better be prepared for the battle!
The tournament started with a loud cheer from the audience. In no time, dozens of jan-ken-pons (rock-paper-scissors game) broke out and sound of cards flipping dominated the arena. This year's World Championship employs the Modified Swiss, Best of 3 format with sideboard ruling for rounds before top 8. Each round lasted for about 40 minutes. Within the first 15 minutes, hands started shooting up as some games have already ended and players signaled for the judges to sign their win/lose slip. Interestingly, these players who finished early gathered around one edge of the arena. They headed to watch the ongoing game at Table 001 (or "Champion Table" as nicknamed by some players). In this tournament the highest scoring players were always placed on Table 001, hence its popularity.
Side events were concurrently taking place with the main tournaments. Staff Challenge, where players could play against crews, was especially popular with its long queue stretching around the arena. Other players engaged in Free Fights, where they could freely play with each other and earn points which are exchangeable to promotional items. There was also Future Card Buddyfight Junior Championship, exclusive to kids of middle school age and below.
After the lengthy seven rounds, the top 8 emerged! For the top 8 matches , Single Elimination, Best of 3 format with sideboard ruling was employed. Another round of deck checking was performed and there was at least one judge per game closely watching the plays. The crew also set up a camera to live-broadcast the final match on a TV by the stage, so spectators could closely watch the ongoing game.
Finally, the three winners who were all championing Hero World were crowned victors of the day. The champion, Yuvento, and the runner-up, Michael are invited to participate in Asia-Oceania Continental Championship which will be held in Singapore on December 6, 2015.
"I really hope there won't be any exams on that day", said Yuvento, who is a university student. "This invitation is very precious".
"I'm impressed that the enthusiastic Future Card Buddyfight crowd has increased compared to last year. Keep growing, Indonesia!! I have faith in you!" commented Jasmine, representative from Bushiroad South East Asia.
With this bit, the Bushiroad World Championship 2015 Indonesia Qualifier came to an end, and judging from the smiles on everyone's faces, I'd say we all had a great time!
---
< previous columnnext column >​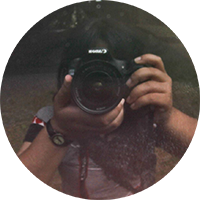 Kohai
Junior Columnist
Like many generation Y Yuppies and Millennials, the only thing that's predictable about Kohai is her unpredictability. Always behind the lens on Bushiroad events in the hunt of ludicrous moments which unfortunately always turn out blur. She is just a junior after all…
---